Domiciliary Care Policies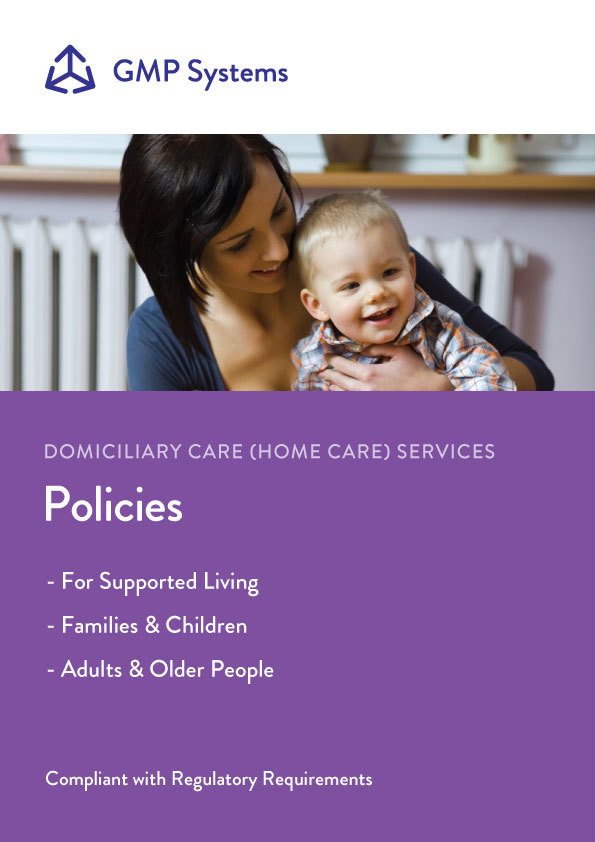 Description
Contains over 300 model policies in 4 groups, specific to the Domiciliary Care sector:
Business Management - covers administration, staffing, recruitment, job descriptions, training, record-keeping etc. Also contains model Statement of Purpose.

Compliance Management - covers key quality policies, quality auditing, spot monitoring of services, feedback from service users, handling complaints etc.

Looking after the Service User - covers needs assessments, care planning, on-going care management through to the end of the domiciliary contract. Also contains a model Service User's Guide.

Health & Safety - covers all Health & Safety policies needed for occupational health and safety, hygiene and infection control, the service user's home environment, vulnerability of staff working late and alone, safeguarding the service user etc. Includes the latest Fire Safety Regulations for the office premises.

Links directly to the Forms Library.
How will this product be supplied?
We'll supply this as individual fully editable MS Word .doc files for you to download directly to your computer. These will be bundled into a 'zip' folder for you to download all together. After purchasing, you just need to sign in to your account and find your products in the 'Downloads' section.