Care Homes Policy Training Questionnaires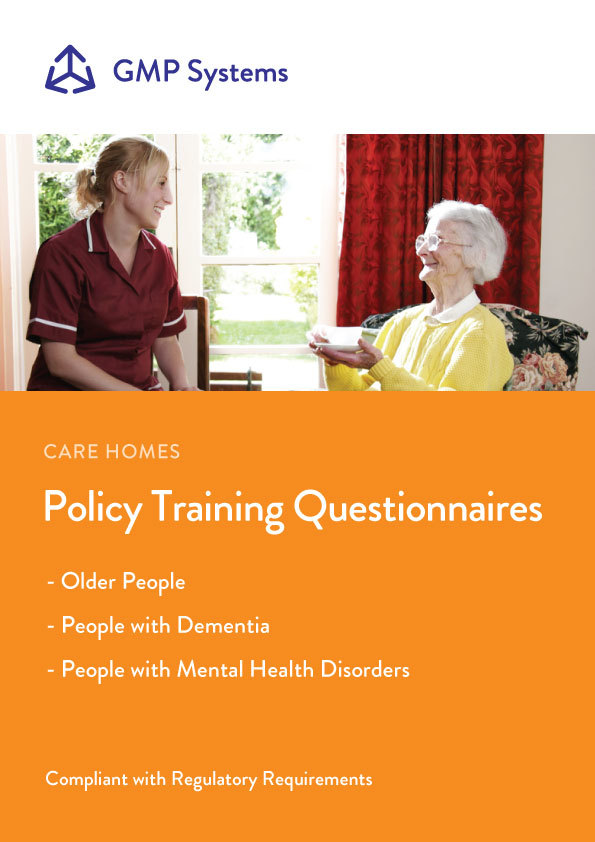 £150.00 inc. VAT
We'll supply this as individual fully editable MS Word files for you to download directly to your computer.
See packs and bundles
Description
This Manual is a simple training tool designed to test the carer's knowledge and understanding of the Organisation's Policies and related documents. It contains sets of simple questions (with correct answers) that relate directly to these 4 modules of Policies and Procedures:
Business Management
Compliance Management
Looking After the Service User
Health & Safety
The Questionnaires can form part of Staff Appraisals, Refresher Training Courses, or "on the job" training activities, including Staff Shadowing.